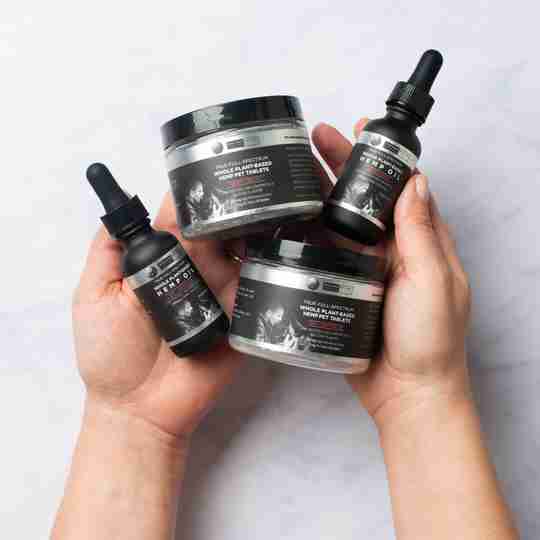 SO, WHY HEMP? 
Like humans, pets are constantly trying to find "homeostasis" within their bodies which simply means balance. Did you know that hemp & CBD is known to create this balance? When the body is balanced, you will see overall longevity and wellness increased. 
Hemp has been used for centuries and even in ancient practices to alleviate many different conditions like anxiety, seizures, sleep issues, and aggressive behaviors. 
Did you know that hemp provides a perfect 3:1 ratio of omega-3 and omega-6 fatty acids? This is beneficial for inflammation, brain, and skin conditions! 
Imagine this: you're in the car or on the plane and your dog suffers from severe anxiety. You don't know what to do to calm him or her down besides giving them over the counter medicine to cause drowsiness and potentially hurt the kidneys and liver. Instead, give them BJWT hemp to provide benefits and serve as a natural solution to the root issue.